The year is almost done, so it is time to analyse the best outdoor furniture releases of the year and identify what stood out from the pack. For more tips and tricks on selecting the very best outdoor settings, check out the outdoor furniture Sydney website.
What Were The Biggest Outdoor Furniture Trends Of 2018?
Cabana Stripes
Think big bold stripes reminiscent of the French Rivera. The cabana style was actually popularised by Coco Chanel who was inspired by sailor uniforms to create her 1917 nautical collection. The wide stripes were everywhere in 2018 adding an element of class without overcomplicating anything. Easy to mix and match, the Cabana stripe works great as a statement piece or as a dominant theme of an outdoor setting.
Drift Look Timbers
Gone are the days of super-polished boutique timbers, in 2018 drift look timbers have been the star of the show. With the grain of the timber being emphasised, the drift look has been described as the future of modern teak. Teak has long been one of the most timbers used for outdoor furniture as it has excellent water resistance. Mamagreen has been one of the leaders of this popular style using upcycled timber to create 'extra-distressed' panels that are finished in original or a warm rich espresso palette.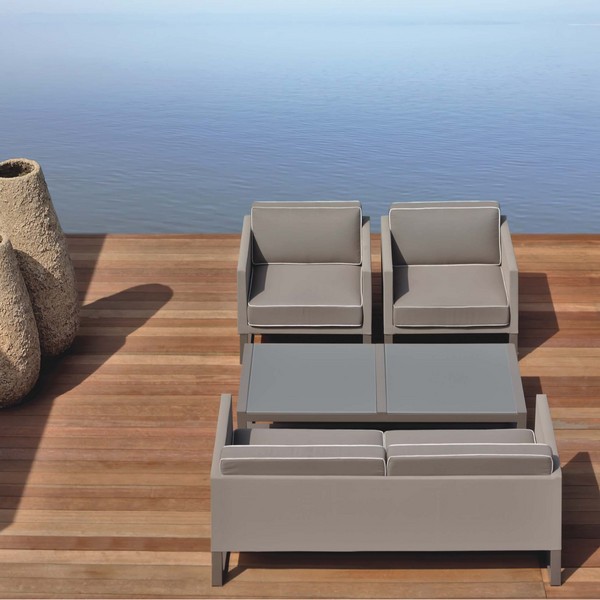 Grey Is The New Black
According to Realestate.com.au, when it comes to outdoor furniture grey is the new black.
Creams and greys were the big sellers in outdoor furniture showrooms in Sydney in 2018. As soft grey palettes are easy to match with soft and hard landscaping and work brilliantly with bold coloured cushions, many homeowners in Australia choose to use grey as the main colour of their outdoor setting this year.
The Best Mamagreen Outdoor Furniture Of 2018
As one of Sydney's most popular outdoor furniture retailers, Mamagreen is the perfect place to look to discover what is the best outdoor furniture of 2018. Here are some of the most highly regarded outdoor furniture pieces released by the Mamagreen designers this year.

Aiko Dining Table
This elegant table combines drift look legs with a smooth HPL (High-Pressure Laminate) top to create a high-end dining table that suits both residential and commercial use. One of the reasons why the Aiko dining table has become more popular than in previous years is that the leg positions can now be customised to create a tailored look perfect for your unique outdoor setting. Designed by Vincent Cantaert, the Aiko dining table offers an eco-chic that balances modern minimalism with unique design flexibility. Perfect for creating a relaxed casual setting, the Aiko dining range combines perfectly with Stamskin faux leather cushions to create a comfortable and elegant dining area.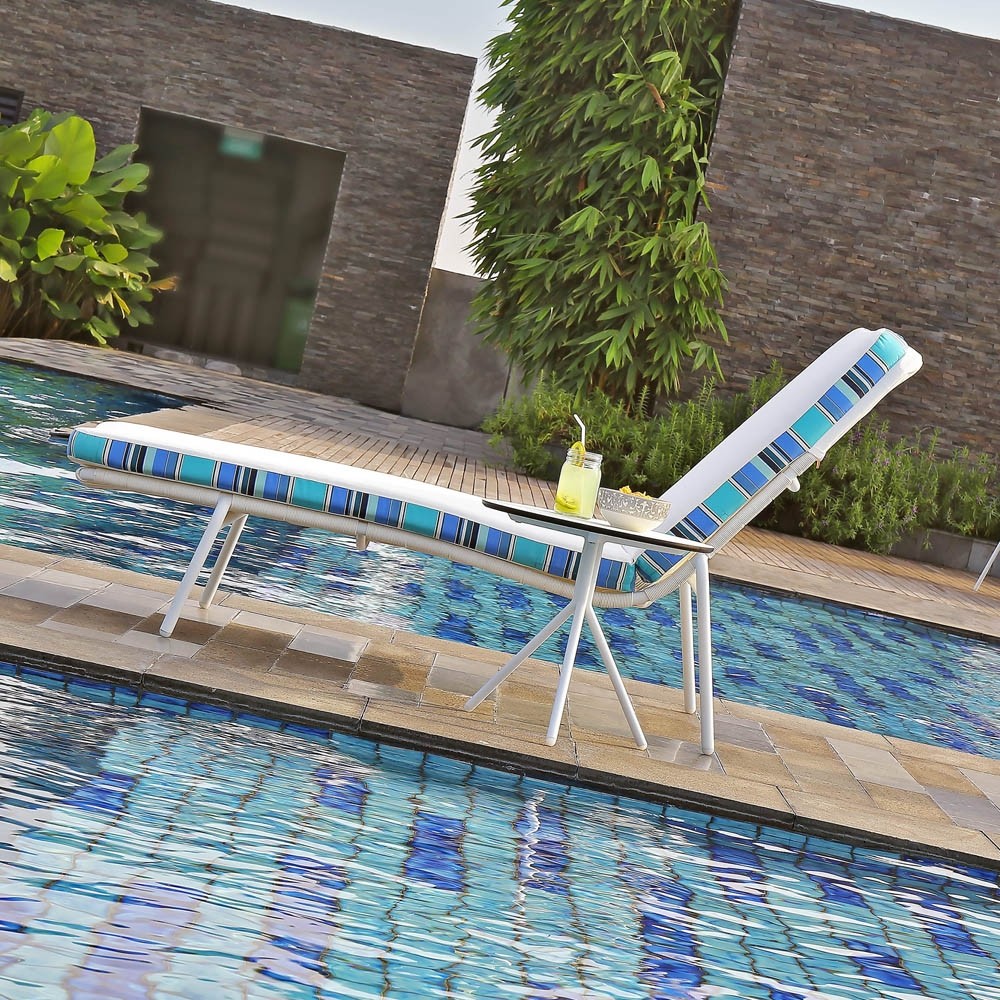 Bono Wellness Chair
Perfect for lounging on long summer afternoons, the Bono Wellness Chair is a supremely comfortable lounge with a high-end design. With an unusual stripe side accent and textured wicker base, the Bono Wellness Chair offers a playful yet breathtakingly elegant seating option for poolside settings. Designed by Vincent Cantaert & Barbara Widiningtias, the Bono Wellness Chair uses QuickDryFoam cushion cores guaranteeing worry-free swimming and sunning. Whether you love sun baking or green bathing, the Bono Wellness Chair is the #1 outdoor lounger to add some extra design flair to your poolside setting this year.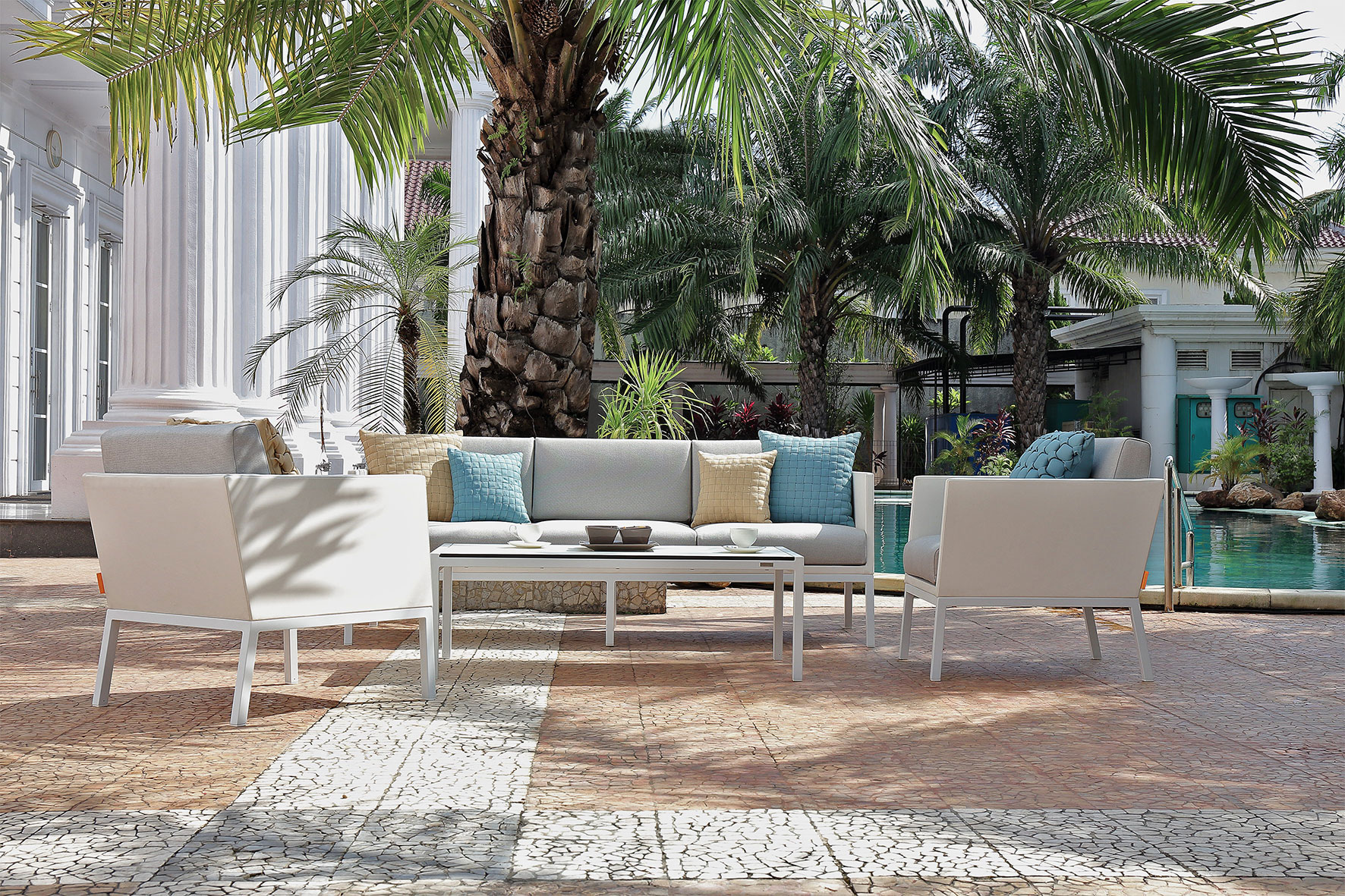 Jaydu Outdoor Setting
The clever design of the Jaydu lounge and table ensures it is perfect for small spaces. Designed to provides a sophisticated outdoor lounge suite in a small residential space, the Jaydu outdoor setting has received excellent feedback from designers and industry analysts. Easy to move and clean thanks to the lightweight construction and faux leather Textilene, the lounge offers great usability and ambience. Combined with matching coffee and side tables, the Jaydu outdoor setting can be customised to create an ultra-luxurious outdoor setting in a small space.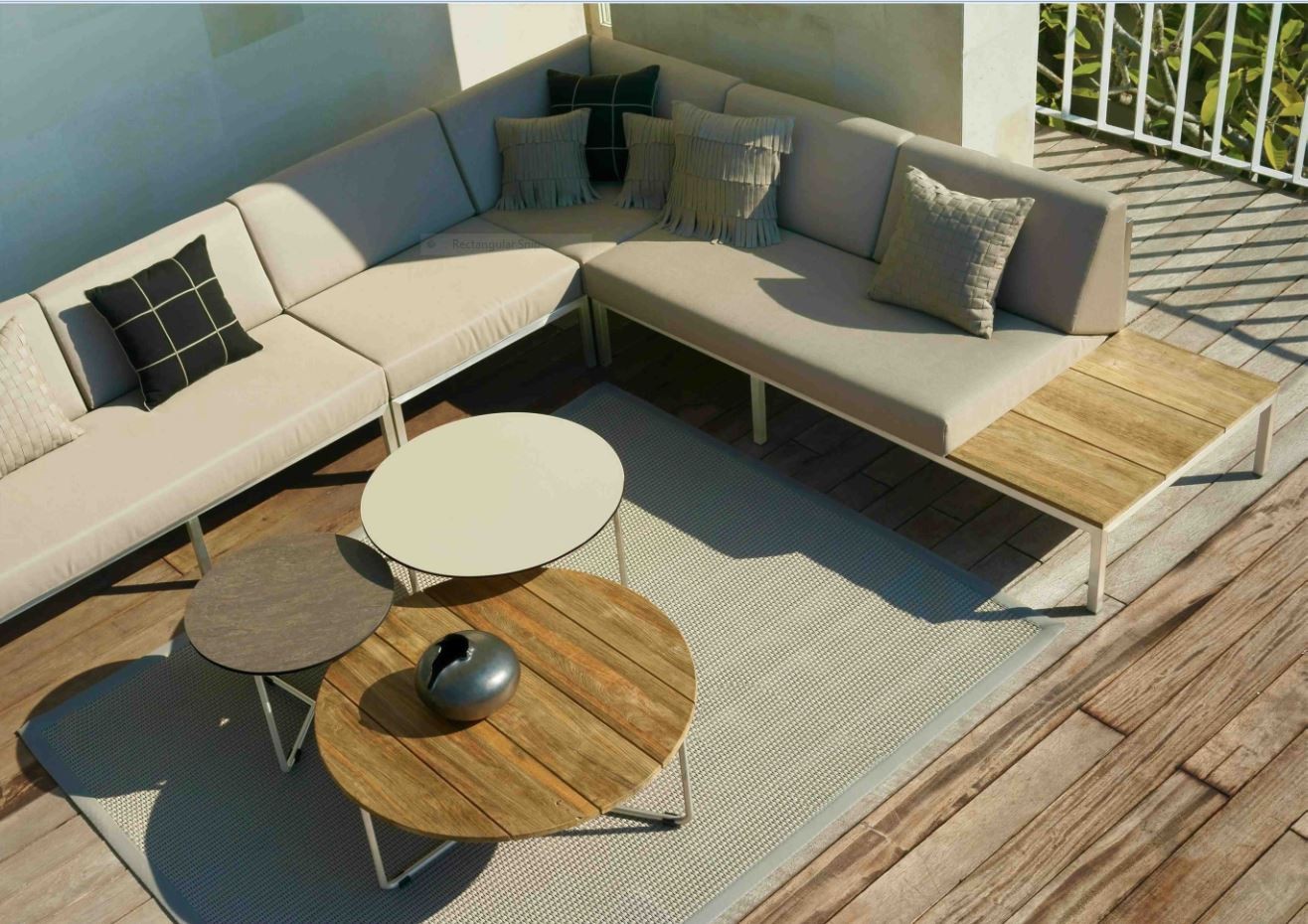 Polly Lounge
For upmarket quality on your balcony, the Polly Lounge with Florence Cushions is the perfect fit. Created with stunning weather resistance, the Polly Lounge combines spectacular design flair with outstanding comfort. Looking great from any angle, the superb build quality of the Polly range means it would look great in even the most luxurious setting. Designed by Vincent Cantaert & Barbara Widiningtias, Polly Lounge offers sectional customisation to provide the perfect fit in your outdoor space. Combined with a choice of the matching side and low tables, you can create a unique outdoor space that offers unmistakable designer styling.
Now Is The Time For Outdoor Furniture Shopping
At the time of writing, winter is still here so outdoor furniture might be the last thing on your mind. But if you want to make most of the coming Spring and Summer, you should start thinking about how you would like to set up your outdoor space for the remainder of the year. Whether you have a small patio a large poolside space or an elegant balcony, setting up comfortable outdoor furniture will ensure that you can make the most of the magnificent Sydney climate.
Upgrade your outdoor lifestyle and bring resort living to your backyard with boutique outdoor furniture from Mamagreen.
Located in Roseville, the Mamagreen showroom is the perfect place to explore new trends and discover where designers purchase their favourite outdoor settings. The team of experienced staff are ready to guide you through the various collections and help you find the best pieces for your unique space.
Mamagreen has an innovative approach to outdoor furniture with a focus on environmentally friendly design. Since 2007, the designers at Mamagreen have been refining their skills and creating eco-friendly outdoor furniture that has taken out numerous design awards across the globe.
To discover the latest releases from Mamagreen, you are invited to explore the company website. Housing the entire range of collections, the Mamagreen website allows you to mix and match collections to create an outdoor setting with your own stamp of personality.
Come and upgrade your outdoor setting on the Mamagreen website today.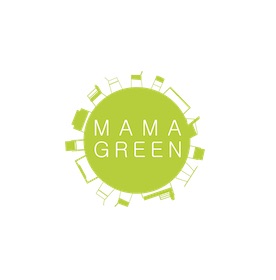 MamaGreen Outdoor Furniture Sydney
Address: 483 Balmain Rd, Lilyfield NSW 2040
Phone: (02) 9810 7002
Website: https://www.mamagreen.com.au/