If you're an avid reader of interior design blogs or simply have a love for Instagram, you are likely well-versed in the importance of Oriental rugs. Not only do they add a unique texture and warmth to any room, but they also inject it with an abundance of character. Either way, owning one as part of your home is undoubtedly a positive thing – especially if you take great care of it. For this reason, there are plenty of ways to clean your rug to retain its beauty and vibrancy for years to come. Read on for some helpful tips on cleaning an Oriental rug with and without the help of a professional rug cleaning service.
Identify the type of rug you have
The first thing you'll need to do is identify the type of Oriental rug you own. There are many different types, materials and colours of Oriental rugs, so this is important.
Shaggy rugs or long-pile rugs – These are the most common Oriental rugs and are popular due to their affordability. They are easy to maintain and are durable enough to last several years, even with everyday use. They are available in a wide variety of colours and designs.
Medium-pile rugs – These can be made from synthetic fibres or natural materials such as wool. However, due to the dense nature of the fibres, they are often difficult to clean.
Low-pile rugs – These are made from a wide variety of materials, including wool, cotton and synthetic fibres. They can sometimes be tricky to clean but are less complicated than the medium-pile rugs.
The most crucial step is finding out which material was used to weave your favourite Oriental rug. Older rugs, the ones which were passed on in the family, are usually made from wool or silk; both natural and long-lasting, yet delicate to clean.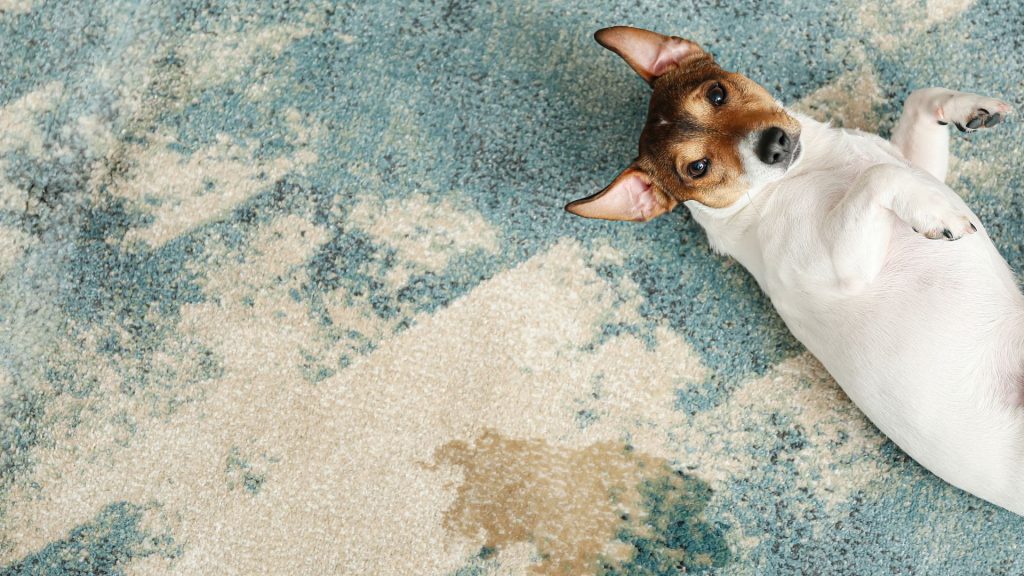 Spot cleaning should be your go-to strategy
If you spill something on your rug, you should always opt for spot cleaning rather than attempting to clean the whole thing thoroughly. It will help to avoid damaging your rug and is better for the environment. Most Oriental rugs are made from delicate materials, so they risk becoming stained relatively easily. Therefore, cleaning only the affected areas is preferable, leaving the rest alone. When cleaning, use a damp cloth and mild detergent, but avoid using too warm water. This can cause the fibres to shrink, causing your rug to become uneven and misshapen. A professional rug stain remover kit can be perfect for doing the job but stay away from rug cleaning products created for fitted carpets. These can damage your delicate rug, causing more issues than necessary.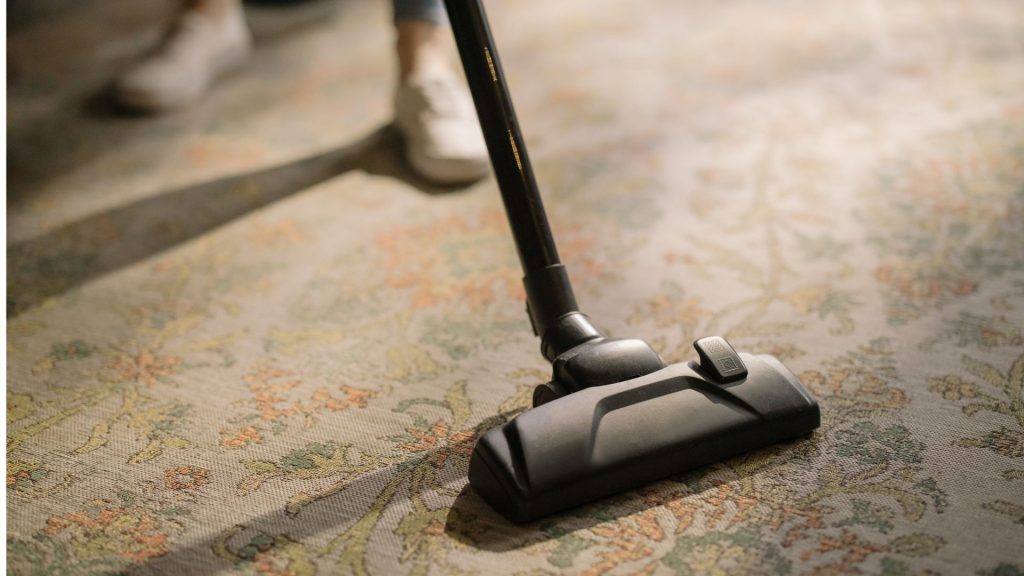 Vacuuming is always a great idea
A great way to clean and maintain your Oriental rug is to vacuum it. Simply choose a setting that's gentle enough not to cause any damage to your rug, and then slowly move it along the fibres, collecting any excess dirt and dust. Professional rug cleaning experts indicate this is best done once a week.
Did you know that rugs are great for people with allergies? The rug collects dust and other small particles and keeps the air clean. A vacuum clean once a week will ensure your rug can continue to fulfil its anti-allergic purpose.
Use mild detergent with cold water
If you decide to clean your rug thoroughly, we recommend using cold water and mild detergent that's gentle on fabrics rather than spot cleaning it. Also, ensure that it doesn't contain bleach, which can stain your rug. If your rug is made from synthetic fibres, it's best to avoid using soap altogether. Instead, clean it with an all-fabric cleanser. If you own a rug made of natural fabrics, it's best to use a soap with a pH level similar to water. This will help to avoid damaging the fibres. You can even use hair shampoo on wool rugs. They are delicate enough for both our hair and our rugs.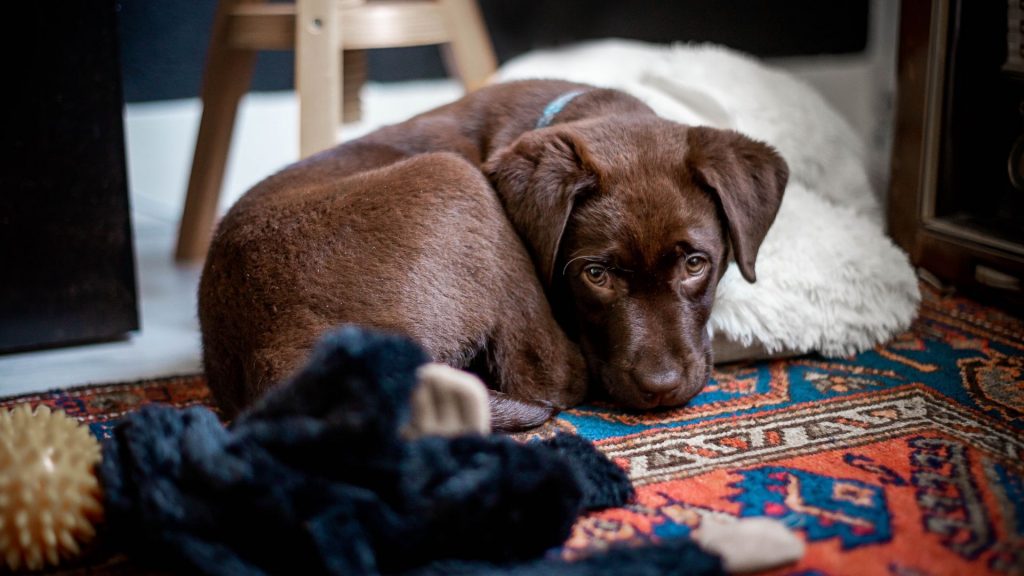 Protective treatments are worth considering
If you're worried about your rug becoming dirty or frayed, you can opt for a protective coating. This will help keep it looking as good as new and protect it from stains and spills. If your rug is made from synthetic fibres, you can use a rug protector that seals the fabric and prevents it from absorbing liquids. If your rug is made from natural fibres, it's best to use a stain protector that repels water. It can help to prevent damage if your rug gets stained.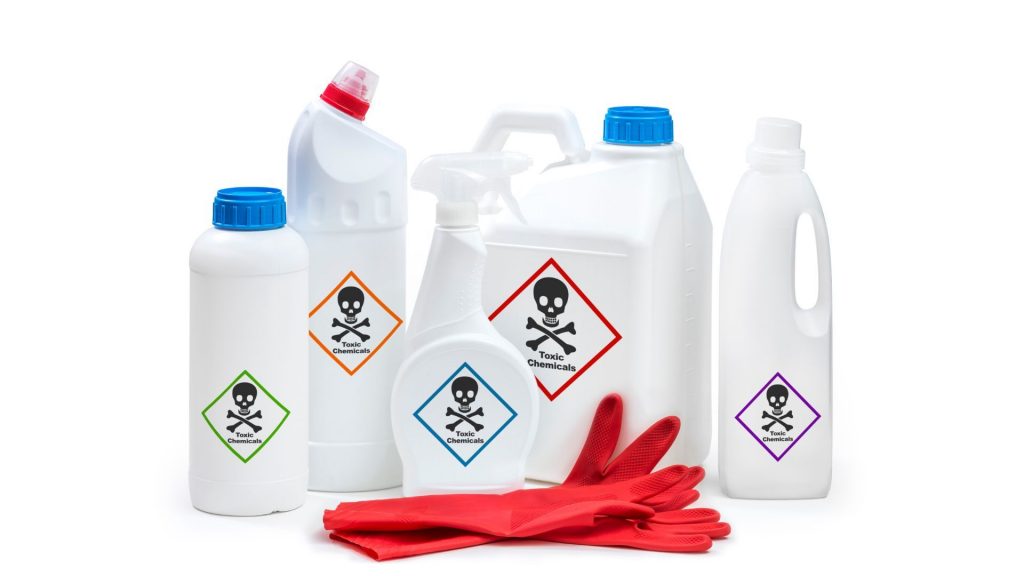 Don't use harsh chemicals
During the cleaning process, it's essential to make sure that you don't use harmful chemicals. It will not only damage the rug but could also have an adverse effect on the indoor air quality of your home. If you have children or pets in your home, you'll need to be extra careful when cleaning your rug. Some chemicals can be toxic, so it's best to avoid them altogether. If you want to get your rug looking its best, it's essential to clean it regularly. This will help to prevent stains, as well as extend its lifespan. It's best to clean your rug at least once a year, but you may need to clean it more often if you have pets or children who are likely to spill food and drinks.
Leave it to the Specialist Rug Cleaners
When in doubt about the materials of your rug, when worried about the results, or for any other reason you prefer not to take on the task yourself, don't hesitate. Contract a professional rug cleaning service. Specialist Rug cleaners suggest you get your rug cleaned by professionals once every two years.
At Oriental Rug Care Sydney, the staff is exceptionally well trained in taking great care of your Oriental rug. They use professional rug shampoos, rug stain removers and specialist vacuums to ensure your rug is in the best hands. And they offer more than just professional rug cleaning! You can also take your rug to them for repair; their staff knows how to handle all types of rugs. Still not sure; maybe their free pick-up and drop-off in and around Sydney will convince you; because who really wants to drive around with a rolled-up rug in the car?
In Short
It's a great idea to clean and maintain your rug by vacuuming it regularly. However, don't be tempted to use too much water or soap, as this could damage the fibres. And stay away from harsh products or cleaners designed for fitted carpets. Following these tips, you should be well on your way to keeping your Oriental rug in perfect condition. And remember, once every two years, let the specialist rug cleaners handle it. Remember that cleaning and maintaining your rug is vital to keep it looking its best, so don't put it off for too long!