Renovating your house in Sydney? It has been estimated that over one million Australian homes were built using asbestos sheeting. If your home was built before 1990, there is a fair chance that your home contains asbestos. For the best information regarding asbestos, visit the asbestos removal Sydney website.
What Is Asbestos?
Asbestos is a naturally occurring material, but so is arsenic and plutonium. In generations past, asbestos was used because it had excellent flexibility and heat insulation properties. There are six different types of asbestos mineral fibres, that are classified in the asbestos family:
Chrysotile
Crocidolite
Tremolite
Actinolite
Anthophyllite
Amosite

Where Is Asbestos Found?
Most people recognise that asbestos was used extensively in concrete sheeting products, but did you know that asbestos was used in more than 3,000 different products including fibro, flue pipes, drains, roofs, gutters, brakes, clutches and gaskets.
Some of the most common locations you may find asbestos in residential properties in Sydney includes:
Roofs
Gutters
Walls
Vinyl
Carpet underlay
Fencing
Cladding
Sheds
Kennels
Splashbacks
Concrete formwork
Tile backing
Peeling paint
Subfloor areas
Asbestos tiles
What Are Some Trade Names Of Asbestos Cement Products?
Hardiflex
Hardiplank
Villaboard
Versilux
Harditherm
Highline
Shadowline
Coverline
Super Six
Pressure Pipe
What Risk Does Asbestos Pose?
Asbestosis, lung cancer and mesothelioma are some of the most documented risks of asbestos exposure.
Asbestosis is a form of pneumoconiosis that generally starts to show clinical signs up to 20 years following asbestos dust exposure. There is no treatment for asbestosis and it tends to progress over the years.
Mesothelioma is a type of cancer that begins in the cells that layer the lungs and chest wall. Current treatment may include chemotherapy and medicines to improve symptoms and quality of life.
Key points to remember:
The risk of contracting these disease increases with the numbers of fibres inhaled.
The most dangerous exposure to asbestos is through inhalation through the respiratory system.
Workers are not allowed to handle asbestos unless they have undertaken advanced asbestos handling training and hold a current license by a governing body. The Australian and New South Wales Governments regulators administer licenses for asbestos removal.
What Is An ACM?
Asbestos Containing Materials (ACM) is a material that contains either friable or non-friable material. Non-friable asbestos is a material that has been mixed with other materials. When broken, cracked or damaged, non-friable asbestos will release asbestos fibres into the air. Friable asbestos can enter the body through breathing when it is crushed or crumbled.
How To Identify Asbestos?
There are a number of signs that will indicate that a substance contains asbestos. But the only way you can be certain whether a material contains asbestos is by having it analysed at a laboratory.
"If you do not want to go to the expense of testing to determine if asbestos is present, then the material should be treated as though it contains asbestos". – Asbestos Wise.
How Can I Test Whether A Product Contains Asbestos?
You can contact the National Association Of Testing Authorities (NATA) for details of an analytical laboratory in your location. NATA can be contacted on (03) 9329 1633 or at www.nata.asn.au. You should be aware that organising your own testing process can be expensive. Asbestos removal companies have contracts with laboratories that allow them to provide more affordable services.
Who Can Remove Asbestos?
In New South Wales, WorkCover recommends you hire a licensed contractor to remove and dispose of any asbestos containing materials. It is illegal to remove over 10 square meters of asbestos containing materials. Asbestos removal is covered under the NSW Government and WorkCover Regulations and Guidelines.
Where Can Asbestos Be Disposed In Sydney?
You can find nearby asbestos disposal facilities using the search form on the Asbestos Safety and Eradication Agency website. The site contains a wealth of information on each site including the types of asbestos accepted, quantity limits, disposal costs and opening hours.
Who Provides Affordable Asbestos Removal In Sydney?
For peace of mind, rely on D & J Kelly Building Co. The team of fully trained, licensed and insured asbestos professionals offer a comprehensive range of services for residential and commercial clients in the Greater Sydney region. With a range of streamlined processes, D & K Kelly Building Co offers a fast and cost-effective service that will allow you to get your project completed on time.
Based in Western Sydney, D & J Kelly Building Co have an extensive knowledge of Local, State and National legislation regarding the testing, removal and disposal of asbestos containing materials. Don't risk using an amateur contractor. The team at D & J Kelly Building Co intentionally keep prices low to ensure you don't have to risk using an unlicensed asbestos removalist.
Services provided:
Asbestos inspections
Asbestos sampling
Asbestos sealing
Asbestos removal
Asbestos disposal
Projects are logged with NSW WorkCover and all technicians have undertaken all required medical checkups. Proof of asbestos disposal at an approved collection facility is provided with the final invoice.
Where Does D & J Kelly Building Co Service?
With a handpicked team of industry experts that live throughout the Sydney region, D & J Kelly Building Co provides cost-effective services in all suburbs in the Greater Sydney region, including:
Blue Mountains
Sydney CBD
Canterbury-Bankstown
Eastern Suburbs
Forest District
Hills District
Inner West
Macarthur
Northern Beaches
Lower North Shore
Upper North Shore
Northern Suburbs
Southern Suburbs
St George
Western Sydney
Illawarra
Wollongong
Greater Western Sydney
Enjoy the confidence of knowing that any asbestos containing materials are safely and thoroughly removed from your property by industry experts. The team at D & J Kelly Building Co are qualified builders, so they have created innovative methodologies that take into consideration which tradesmen are coming to work on the area after the asbestos has been removed. For stress-free asbestos removal, rely on your local Sydney asbestos removal experts – D & J Kelly Building Co.
Call today or visit the company website to discuss your project.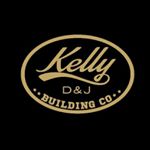 Asbestos Removal Sydney
Address: 61 Francis St, Richmond NSW 2753
Phone: 1300 977 116
Website: https://sydneyasbestossolutions.com.au/