Are you searching for Australia's leading building cost estimator?
The skilled team at Estimating Australia are widely regarded as the #1 construction cost estimation service for residential, commercial and civil projects. With more than 30 years of experience offering construction cost estimates for projects both large and small, the team offer the most accurate estimates to suit your specific needs and budget.
From residential renovations to major commercial constructions, Estimating Australia have the expertise and insights to ensure your project is a success.
Class-Leading Construction Cost Estimates
More than just numbers, construction estimations are a combination of the art and science of modern building techniques.
If you are endeavouring to ensure your project finishes on time and on-budget, rely on the professional and highly-recommended services of the Estimating Australia team. As the team uses a regularly updated nationwide database, the team offers class-leading accuracy in their reports that reflect current market conditions.
Servicing all regions throughout Australia, Estimating Australia offers fixed priced fees tailored to your needs. You will receive your accurate construction estimation within 10-14 working days unless you need a priority service which ensures a turnaround of under 48 hours.
Whether you prefer the team to use Buildsoft CUBIT or Plan-Swift, Estimating Australia will customise their services to suit your needs.
If you have any questions about the services the team provides, call the team today.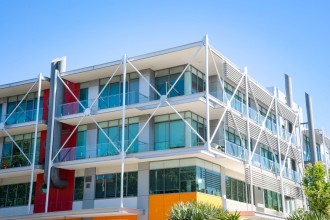 Estimating Australia
Address: 279/16-18 Redland Bay Rd, Loganholme QLD 4129, Australia
Phone: 1300 944 122
Website: https://estimatingaustralia.com.au/