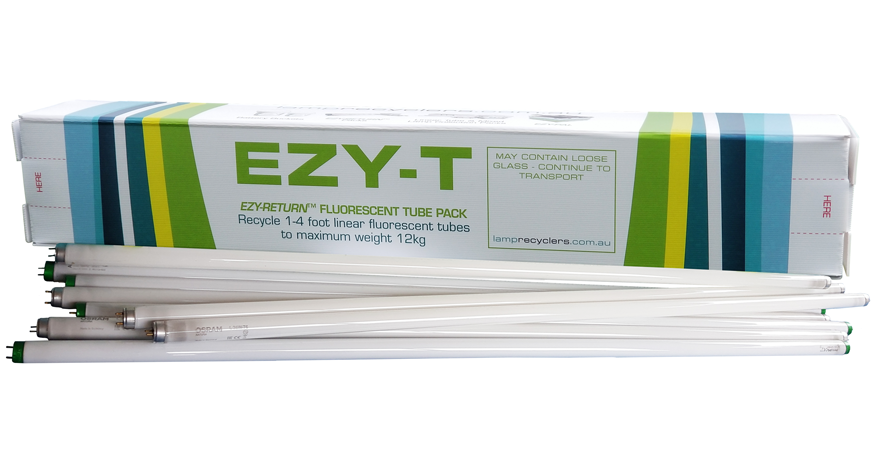 Each year in Australia, about 8,000 tonnes of batteries end up in the landfill. What happens to the toxic chemicals in those batteries? They slowly leak into the surrounding soil or waterways!
What impact will your decision to recycle your batteries have on the community and future generations?
In order to take the stress and hassle out of implementing recycling programs for commercial, retail and large residential properties, Lamp Recyclers has devised a simplified recycling scheme for fluorescent bulbs, light globes and batteries. For full details on the recycling options available, you can visit the fluorescent bulb disposal site.
Available in every state and territory throughout Australia, Lamp Recyclers provides pre-paid packages for recycling items.
For small businesses and households, there is an Ezy-Return program with the reply paid recycling packs. Once you have your small recycling package you simply fill the box with your fluorescent light bulbs and lodge it at any Australia Post Office or Agency.
Professional and reliable recycling of light globes has never been easier.
Simplified Recycling Options
Lamp Recyclers offers stress-free battery recycling Australia wide. If your building uses a higher volume of light globes, the company also provides medium and large scale recycling solutions.
Are you searching for a simple and time-efficient way of obtaining a recycling certificate for signing up for the Fluorocycle scheme?
Lamp Recyclers includes free of charge recycling certificates for all medium and large recycling solutions.
Would you like to investigate the full range of services provided by the experienced and passionate team at Lamp Recyclers?
Pop over to the Lamp recyclers website today to discover the advantages of recycling your batteries, fluorescent bulbs and light globes.
Lamp Recyclers
Address: Suite 902/65 York St, Sydney NSW 2000
Phone: 1300 789 917
Website: https://www.lamprecyclers.com.au/