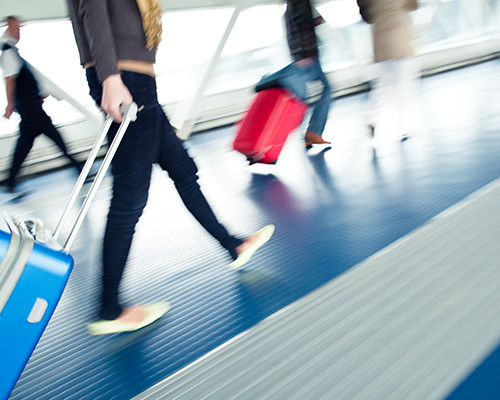 Are you a business owner searching for a competitive advantage?
Is your team trying to create a more positive experience for your customers?
Have you been researching the benefits of a people counter?
If your business has not implemented a visitor management system, you are missing out on valuable data that could help you see the bigger picture. By capturing accurate data on how your customers interact with your business and products you can facilitate evidence-based decisions. With multidimensional data, you will be able to track, monitor and improve the planning of your business.
Real-time data acquisition enables you to adapt to the needs of your customers. Enjoy the confidence of making important decisions based on real evidence. Utilise research and behaviour data to provide your services in the best possible way for your customers.
How Can A People Counter Help Your Organisation?
Footfall counters, people counters and retail counters provide your team with good business intelligence that can help you to improve your conversion ratios, improve customer service and optimise your business performance.
Retail analytics
Queue management
Building management
Security applications
Visitor management
Staff efficiency
Visitor insight
Marketing campaigns
Who Is TCS BI?
For over 40 years, TCS BI has been providing people counting solutions for businesses and organisations in a wide range of industries. By implementing the latest technologies and creating customised solutions, TCS BI are industry leaders and innovators. With thousands of installations throughout Australia, South East Asia and Oceania, TCS BI has established a reputation for excellence.
With an in-house R&D team, TCS BI has the experience and creativity to design a tailored solution for your business. Whether you need a permanent or temporary solution, TCS BI offers class-leading professionalism and technical innovation.
Offering a comprehensive range of hardware and software solutions, TCS BI provides seamless installation and training services to ensure your people counting system quickly adds value to your business.
TCS BI clients are in a wide range of industries, including:
Retail
Shopping Centres
Public Transportation
Facilities Management
Exhibitions
Functions & Events
Public Spaces
With a wide range of data capturing technologies, such as facial recognition, WiFi, beam sensors, thermal sensors and camera sensors, TCS BI can help you understand your target audience and boost your profits.
If you want to invest in the progress of your business, now is the time to invest in people counting and visitor monitoring solutions.
To discuss how a people counting system could benefit your unique organisation, contact the team at TCS BI today. They will be happy to provide you with a consultation on how their technologies can be best incorporated into your business to provide you with a competitive advantage.
TCS BI
Address: 5 Orangegrove Ave, Unanderra Wollongong NSW 2526, Australia
Phone: 1800 506 706
Website: https://tcsbi.com/