Are you one of those women who have reservations about joining a gym? Here are the some of the most common excuses…
"I don't have time to exercise."
"I don't know how to use gym equipment."
"I'm too old to work out."
"Gym memberships are too expensive."
"Using weights will make me look too bulky."
"I don't look good in fitness clothing."
For some, joining a gym can be an overwhelming undertaking, so here are some great reasons to help you want to join a gym today!
"It's not about having the time it's about making the time."
Yes, you need to take time out of your schedule to go to a gym, but the health benefits outweigh any negatives. The facts have long shown that as humans we need to exercise for optimum health. Exercise can ward off disease, slow or prevent illnesses like heart disease, type 2 diabetes and arthritis, and also has long been known to boost mood and decrease stress. Joining a gym can be the most efficient and time-saving way to exercise. All the equipment is there for you to do a full workout in the shortest about of time. Many who exercise at home face the challenge of self-motivation and distraction. When you go to a gym your sole focus is exercise!
"It always seems impossible until it is done." Nelson Mandela
Gym equipment can seem daunting from afar, but when you are shown how to use it correctly, it can help you to really achieve your fitness goals. Every gym has trained staff who are there to help you, reducing the risk of injury that can happen if you are exercising in the wrong way. Most gym's offer a one on one session with an instructor when you purchase a membership. Make sure you book your session in off-peak time, so there are fewer people which equals less stress.
"Fitness is not about being better than someone else, it's about being better than you used to be."
Exercise is essential for everyone at any age, but as we age there is the need for specific exercises to reduce the onset of osteoporosis. The Osteoporosis Australia's Website states:
"Regular physical activity and exercise is recognised as one of the most effective lifestyle strategies to maximise peak bone mass and to reduce the risk of fractures later in life. Regular weight-bearing exercise and progressive resistance training can increase bone density and prevent bone loss associated with menopause and ageing." www.osteoporosis.org.au
Joining a gym is a great way to increase weight bearing exercise and resistance training for your fitness level in a safe environment.
"Wow, I really regret that workout – said no one EVER."
Some ritzy gym's do come with the price tag to match, so shop around. You will be surprised these days to find gym memberships can cost under $10 a week with no lock-in contracts, about the same price as 2 take way coffees! Another great idea is asking about off-peak memberships or maybe pay as you go would suit you better.
"The only bad workout is the one you didn't do."
An age-old exercise myth is that using weights will make you bulky. You will NOT get bulky from picking up heavy things! Women bodybuilders eat, train and take supplements for years so that they can look like that. The truth is women especially need to lift weights and do resistance training as they age to maintain muscle mass and ward of osteoporosis.
"When you look good, you feel good."
It is true that if you rock up to a gym in your T-shirt with paint from your last renovation and daggy oversized shorts, you won't feel very confident. Purchase proper activewear for your body shape! You will not only have proper support for your workout but you will look and feel great as well.
Who Is Female For Life?
Female For Life is one of Australia's most successful activewear online stores for women. Beginning in 2009 Female For Life has been creating quality sportswear for woman of all ages, shapes and sizes. Female For Life specialises in creating the most comfortable and long lasting yogawear, gym clothing, running gear, maternity sportswear and more. With sizes starting from 6 through to 24, Female For Life has the perfect fit no matter what your size, to help you feel your best while exercising.
Female For Life's Top Selling Activewear
The Compression Minimiser Sports Bra is perfect for all high impact activity and is so comfortable you could wear it all day! With cotton lined cups for absorbency and double lined back panelling to maintain control and minimise bounce, this Sports Bra will help you run that extra mile.
Plain is Perfect ¾ Workout Pants are…perfect…for all types of exercise or activity. Made from Supplex, a speciality sportswear fabric, they won't lose their shape, fade or pill. Supplex is UV treated, making these pants perfect for indoor or outdoor use, and with the fabrics quick drying properties, great for swimming as well.
The Lovely and Loose Sports Top gives you extra cover where you may need it most. This stylish yet sporty top gives you the shape and length needed to look great while working out. Made from viscose, a semi-natural fabric that doesn't pill, stretch or fade, this top can be worn in the gym or on a casual day out.
Female For Life cares about women in all stages of their life. Their maternity sportswear range includes these best selling Prenatal Pants. Covering all lumps and bumps the pants are made from supplex, keeping you cool and dry while the 3-way waistband extends over your belly for all stages of pregnancy.
What Does Female For Life's Customer Say About Them?
"My order arrived yesterday and I wore the lioness top this morning. It's excellent. So happy. The green one will be given a workout tomorrow. Thanks for the quick delivery." Lu Hardy.
"Hi, just wanted to say thank you. Fast delivery but most importantly great product. Flattering, comfortable & good quality, as promised (i purchased the leggings). Will definitely repurchase. Nikki."
"Brilliant service, brilliant pants, brilliant workout. I have been shopping at lorna jane for yonks but have never ever been as comfortable as I am in your gear. Seriously feel like my butt has more muscles than ever before 🙂 tee hee. Thanks for a great Aussie product and some divine designs, I will definitely be back soon. Lauren."
Female For Life is dedicated to ensuring women of all shapes and sizes feel empowered to be comfortable in their own bodies. Please visit the Female For Life online store today.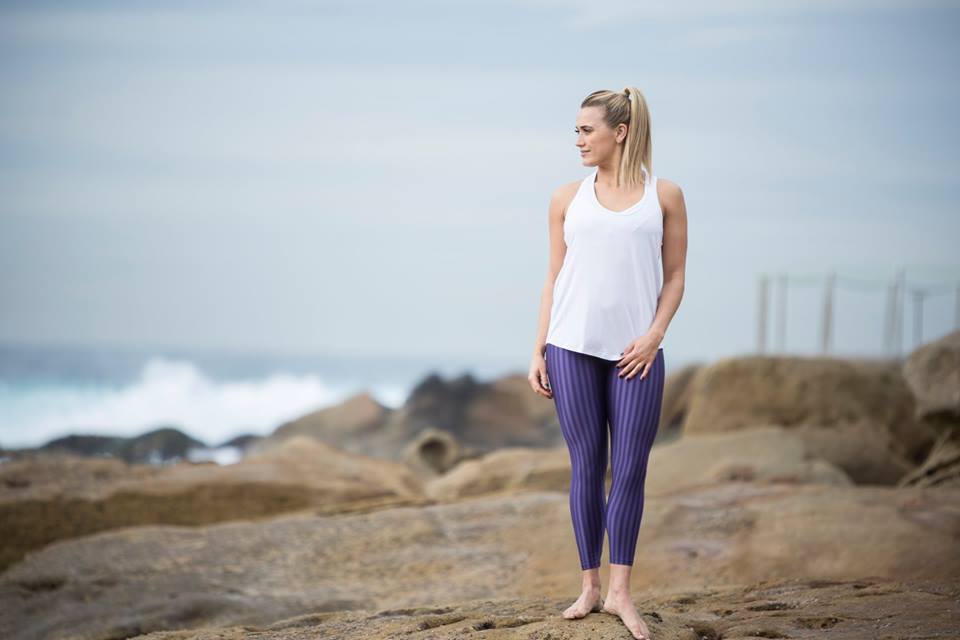 Female For Life
Address: Vaucluse NSW
Phone: 1300 025 013
Website: https://www.femaleforlife.com.au/