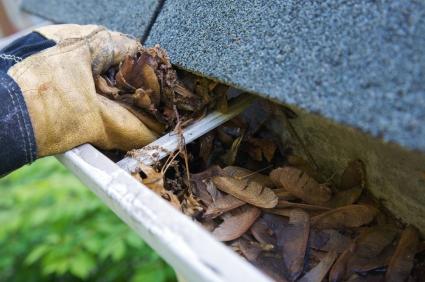 If you have never looked into the world of gutters, it would be easy to assume that there must only be a few different types of gutters. But when you start reading some guttering catalogues you will soon discover that there is an amazing abundance of gutter types each with their own specific features.
To assist you with identifying the best guttering system for your home or commercial property, this article will discuss the basic features of a guttering system, the most popular types of gutters in Sydney and finally a consensus on what professional Sydney gutter cleaners consider to be the very best type of gutters for Sydney conditions.
First, let's look at some of the most popular types of gutters.
Box Gutters
Box gutters have been used on a wide range of Sydney properties for decades. The simple construction and installation process of box gutters ensured they were popular with builders that were looking for affordable gutters that they could quickly install. The gutters are boxed into the middle or edge of the roof, providing a simple aesthetic. Boxed gutters are not used as much in recent times due to the fact that when they are blocked they overflow into the internal cavity of the roof. Some manufacturers have created updated box guttering systems that eradicate the traditional box gutter problem of water overflowing into the roof by designing a high back, low front structure that ensures overflow runs away from the house.
Fascia Gutters
Fascia gutters have a high front that is designed for concealing roof sheeting ends for a seamless finish. As a classic patio and commercial design, the square fascia gutter performs well and offers a simple and minimalistic appearance. Why the name fascia gutters? It may come as no surprise that fascia gutters double as fascia boards. Installed directly onto the rafters, fascia gutters eliminate the need of installing fascia boards and then attaching gutters.
Half-Round Gutters
Suitable for domestic and light commercial buildings, half-round gutters provide property owners with the assurance that their gutters have a high water carrying capacity and require low maintenance. The curved base of the gutters, hence the name half-round gutters, allows the gutters to basically clean themselves when there is a rain shower. The dirt, dust and grime that builds up in the base of the gutter is washed away, reducing the chances of blockages. Most manufacturers provide half-round gutters in a six-inch width that provides excellent drainage in heavy rainfalls.
Quad Gutters
Quad gutters are widely regarded by guttering installers as one of the most adaptable profiles that can be successfully used with traditional and modern home styles. Like fascia gutters, quad gutters are also great at hiding sheet endings for a simple appearance. Some manufacturers also market this type of gutters as "D Shape" gutters.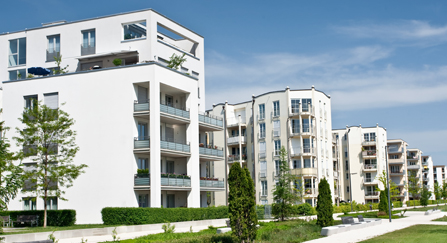 Would you like to know more?
If you would like more details on the specification of different types of gutters, one of the best sources is contacting one of the large gutter manufactures. Most companies will be very happy to send you product descriptions in a PDF file that includes everything you could ever need to know about the construction and installation of the specific type of gutter.
So now to the big question……..
What Is The Best Type Of Gutters For Sydney?
This can be a hard question to find the answer to online, and for good reason as every property is different. The proximity of trees, the location of your house, the height of your roof are all important factors that need to be considered to ensure that you identify a guttering type that best suits your needs.
Additionally, a lot of guttering installers have contracts with specific gutter manufacturers, so they will naturally promote their gutters.
But if you are looking for an unbiased recommendation of a gutter that suits the majority of residential properties in the Greater Sydney region, then there is an obvious choice.
Colorbond 150mm half-round gutters with external brackets.
The ease of maintenance, the excellent flow profile and durable construction ensures that half round gutters are widely regarded by gutter maintenance professionals as the best gutters for Sydney.
Admittedly, before you go out and purchase a new supply of half round gutters based on this recommendation, it is important that you have a guttering professional analyse your property and identify if there are any factors that would require you to choose a different type of gutter.
But overall, for most traditional and contemporary residential one-story homes in Sydney, this is the best type of guttering to invest in.
How To Extend The Lifespan Of Your Gutters
There is an obvious nemesis to gutters, rust. Exposed to the full wrath of the elements, gutters need maintenance to ensure they do not oxidise and rust. In a recent survey, Archicentre Australia found that half of the homes inspected needed gutter repairs or replacement.
So what can you do to ensure that your gutters are properly maintained and have a long lifespan?
All gutters will deteriorate over time. Regular gutter cleaning will reduce that rate of deterioration.
A gutter can decay in just six months if it is not properly maintained.
The leading cause of gutter rust is debris lodged in the base, joints and corners of gutters. When moist leaf litter builds up in an aluminium gutter, it causes an acidic reaction that will eat away at the gutters.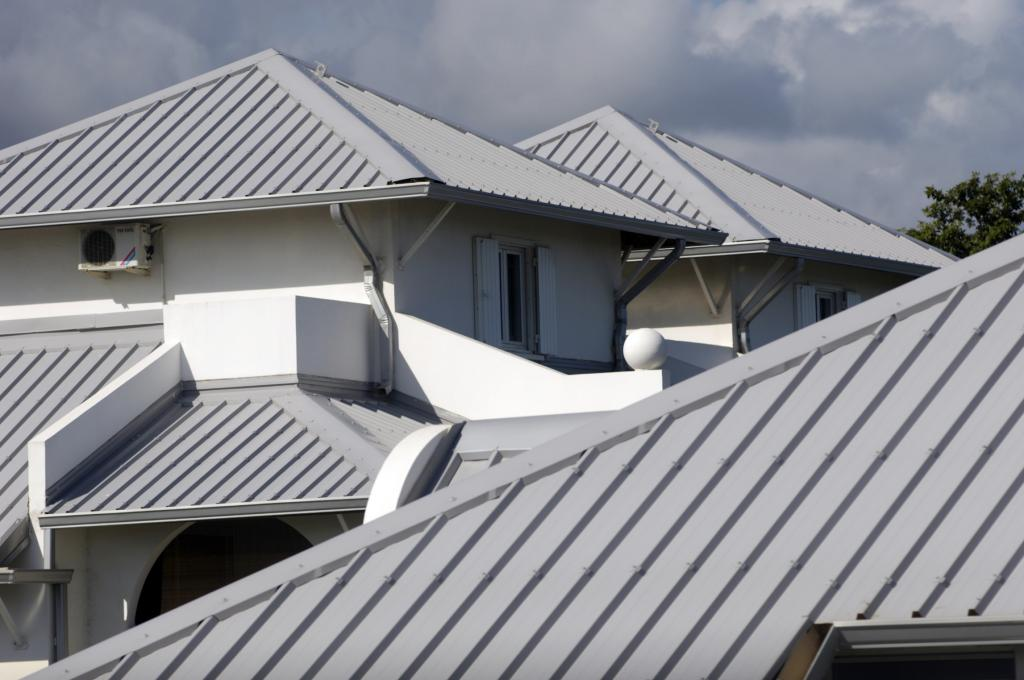 There are three things you can do to extend the lifespan of your gutters.
1 – Overhanging trees should be cut back to reduce the number of leaves, sticks and debris from blocking up the gutters.
2 – Install gutter guards to prevent leaf buildup in the gutters. While mesh gutter guards prevent leaves and other large objects from entering the guttering system, they can not prevent soot, soil and dust from settling into the base of the gutters.
3 –  Regular gutter cleaning is the single most effective means of extending the lifespan of your gutters. By actively removing leaves, acidic dust and debris from your gutters, your guttering system will last longer and work more effectively.
If you can not safely access your gutters, it is recommended that you engage the services of a professional gutter cleaner to service your gutters. When you consider the affordable rates that most gutter cleaning companies offer and contrast it with the cost of replacing your gutters, investing in regular gutter cleaning is a wise option.
Who is the most recommended gutter cleaning company in Sydney?
There are a lot of gutter cleaning companies with 20 or 30 positive customer testimonials. But there is only one company that has over 400 reviews.
Sydney Gutter Clean has been providing the Greater Sydney region with expert gutter cleaning services for over 20 years. Offering a complete range of cleaning, maintenance and installation services, the team at Sydney Gutter Clean are your local gutter care experts. For a free gutter cleaning quote, visit the company website or give them a call.
Look after your gutters and they will look after you. When you install the right type of guttering system for your property and provide regular maintenance, you will enjoy even the heaviest rainfall knowing that your gutters will properly drain away the water and protect your roof cavity from any water overflow.
Sydney Gutter Clean
Address: 287/495 Pacific Hwy, Crows Nest NSW 2065
Phone: (02) 8020 5777
Website: https://www.gutterclean.com.au/