For those who love spending time outdoors, there is nothing better than seeing a lush garden with a vibrant green lawn and blooming colourful flowers! Keeping plants and lawns well-watered is essential to maintaining a beautiful outdoor space.
A fundamental way to ensure that your garden is properly hydrated is by using an irrigation system! This means using equipment like tubes, pumps and sprays to water your soil automatically. You can choose from various irrigation systems and find one that suits your garden best.
Irrigation methods used to be expensive, so many people didn't bother with them. These days, however, irrigation systems are a lot cheaper to set up and maintain, making them accessible for everyone, no matter the budget!
Proper watering is especially vital in Sydney, with high temperatures and dry spells being a common occurrence. If you have spent time and money on landscaping in Sydney, it would be a real shame if a lack of consistent watering were to damage your beautiful garden! Irrigation systems are a crucial way to keep your garden looking its best.
I have recently set up an irrigation system in my garden, and it is one of the best decisions I have ever made. In this article, I've compiled a list of some of the top benefits of installing an irrigation system in your garden, which will hopefully inspire you to do the same!
Convenient
If you have been hand watering your garden, I'm sure you already know that depending on the size of your garden, it can be back-breaking work! It also takes up a lot of your precious time every week, which could be spent doing other things (like sitting with your feet up and a glass of wine, enjoying your garden!) In addition, hand watering can lead to back pain and even sunburn if you're out in the hot weather for too long. This is especially risky for elderly ones.
Irrigation systems provide a fantastic solution! They are extremely convenient, and if you have a programmable sprinkler system, once you've set it up, you don't have to lift a finger.
You can program your irrigation system to water your plants daily, bi-weekly or however best fits the needs of your garden! For more aspects to consider when choosing an irrigation system, check out the NSW government website.
Kind To Your Wallet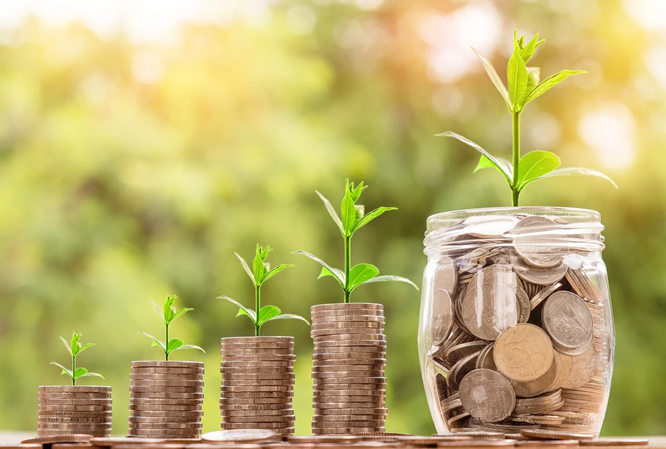 As mentioned at the beginning, irrigation systems are far more affordable now than they ever were. But that's not the only way that irrigation is kind on your wallet! When you invest in a good irrigation system, your water bill can actually DECREASE significantly compared to how much water you use by hand watering!
When your system is configured correctly, it is not only cheaper but also more efficient. This means that not only do you save money, but you save time and have a beautiful garden as a result! It's a win-win situation!
If you want to save even more money, remember to turn off or reduce the frequency of your irrigation system during rainy periods.
Better Looking Lawn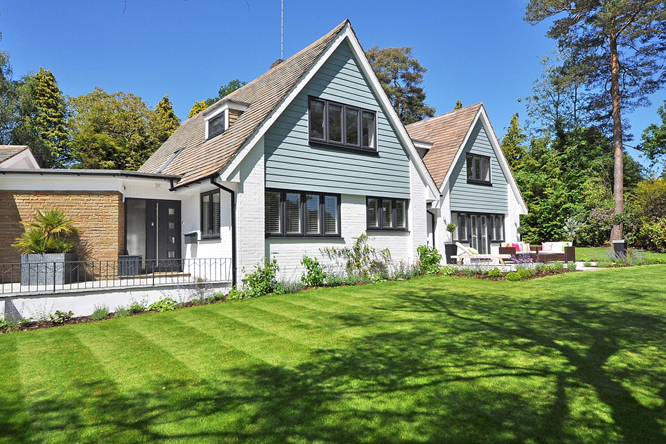 Who doesn't love to see their lawn looking lush and green? Sadly, lack of proper watering can cause issues such as bald spots, yellow patches and dead grass that leave your lawn looking rough and unsightly.
An irrigation system can help prevent all of these unattractive issues by consistently and regularly watering your lawn for you! Make sure that you set up your irrigation method correctly, or get a professional to help you ensure that every section of your lawn will be covered. With a good irrigation system, you can say goodbye to bald patches and yellow grass and say hello to the best lawn in the neighbourhood!
Prevents Disease
Proper watering techniques play an essential role in preventing disease on your plants. Therefore, using a correctly configured irrigation system is a fantastic way to take care of your plants and stop them from becoming diseased or damaged.
If you are having trouble with fungus or weeds, a drip irrigation system might be the best option for you, as this method provides water directly to your plant roots and not to the unwanted guests around it!
Consistent Watering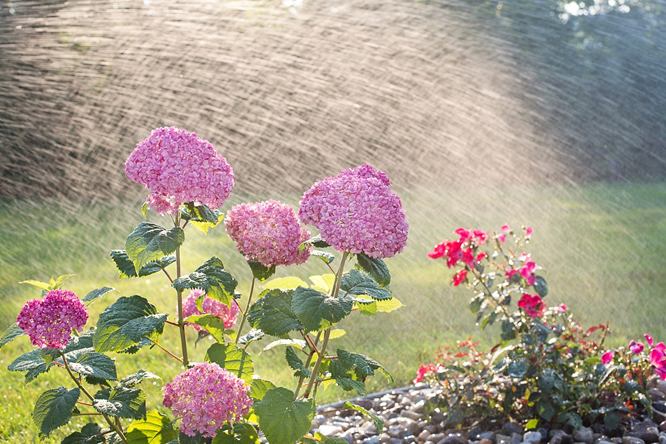 The main goal of an irrigation system is to provide regular and consistent watering for your plants, but this does not happen by accident! You can't just place the sprinklers randomly and hope for the best. The system needs to be set up in the correct way, and each sprinkler must be strategically placed to ensure equal and sufficient watering of all your plants.
If you want to ensure that you use the right irrigation system and that it is set up to correctly water your garden, you can always ask some experts in landscaping Sydney for advice!
Travel-friendly
Do you love travelling, or do you frequently spend time away from home? If you have been hand watering your yard, you will know that it's almost impossible to maintain a thriving garden whilst being away from home a lot. This is especially a concern when it comes to landscaping in Sydney, as temperatures are much higher and gardens need more frequent watering.
Before I set up an irrigation system in our garden, I was constantly coming back from trips away to sad and wilted plants, desperate for water! These handy watering systems mean you can travel without worrying about your garden while you're away.
If you have a decent irrigation system set up, then no matter how long you're away from home, you can come home to a garden that is still alive and thriving!
Good for the Environment
Many assume that watering your garden by hand is more environmentally friendly than using an irrigation system. However, thanks to advances in modern technology, sprinkler systems help to conserve water and use it in the best possible way!
As well as saving water, irrigation has many other environmental benefits. These include aiding in the absorption of pollutants in the atmosphere, stabilising temperatures, and preventing root damage.
Sit Back and Relax!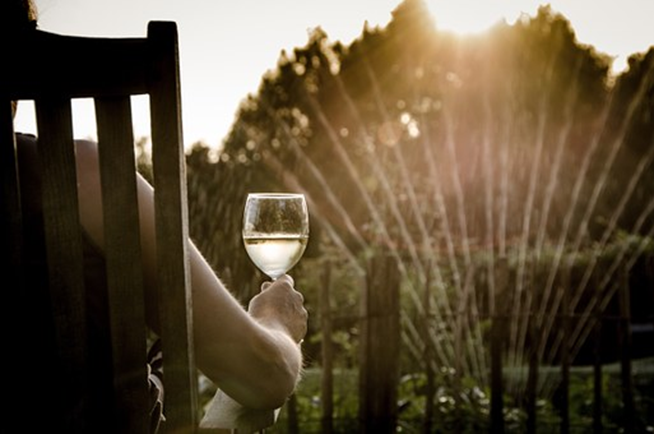 Well, I hope that this list of amazing benefits has inspired you to set up an irrigation system for your garden! I can't recommend them enough. Now instead of spending all afternoon watering my plants, I can sit back with a glass of something bubbly while the irrigation system does the hard work for me!
These watering systems are convenient, money-saving, and better for the environment. So why not try setting one up in your garden?