A garden that is designed carefully can be the highlight of any home and provide the perfect location for you to relax after a long day at work. In addition, a well-designed garden landscape helps you connect with nature and experience a beautiful surrounding whilst reaping the many benefits of the great outdoors.
But how can you choose a garden design that suits you? Because there is an endless list of style options to choose from, it can be challenging to know where to start. However, with a bit of inspiration and the help of some professionals, you can easily mix and match your favourite ideas to create the garden of your dreams!
Let's look at some different landscaping styles that will inspire you to re-design your garden and describe it to a professional of garden design in Sydney!
Modern Garden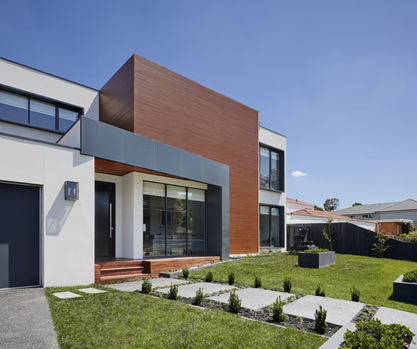 A modern garden is a trendy style, as it is very minimalist and elegant. Although this design is relatively simple to create, it results in a classy, attractive appearance for your home.
This style incorporates symmetrical shapes, clean lines and a neutral colour palette to make an eye-catching and smart design. This style generally sticks to colours such as cool grey, black or white. These hues create a sense of light and space to produce a stunning outcome.
This garden design style also uses bold shapes to create depth and interest. Try contrasting various shapes in your modern garden, such as rounded topiary, symmetrical paths and square planters.
One of the most vital steps in creating a modern garden style is using high-quality materials. However, because of the simplicity of this garden design, the materials used mustn't look cheap; otherwise, this can affect the appearance of your garden. A reputable company of garden design Sydney will be able to assist you in sourcing the best materials for your modern garden!
Wildlife Sanctuary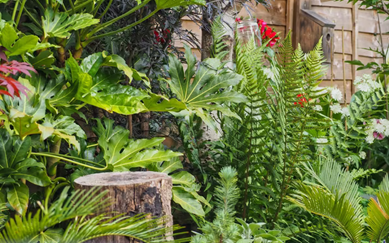 Designing a wildlife-friendly garden is an ideal option for those who love nature! This style of garden may take a little more effort to create and maintain, but the results are well worth it. By transforming your outdoor space into a wildlife-friendly area, you will provide a safe sanctuary for all sorts of beautiful creatures.
When designing your wildlife sanctuary, it's essential to choose native plants and shrubs that will be attractive and safe for local wildlife. If you enlist the help of a company that specialises in garden design in Sydney, they will be happy to assist you in choosing the correct plants for your local environment.
It is recommended that you use natural materials rather than synthetic in designing a wildlife-friendly garden style, such as rocks and wood. Letting your lawn grow longer can also provide a perfect habitat for creatures to hide and forage in.
There are many exciting and budget-friendly ways to create a wildlife-friendly garden with any amount of available space.
If you have a small garden, you can use bird boxes, log piles, and bee hotels to attract local creatures.
For a larger garden, you could plant more trees that provide shelter and food for animals. Incorporating a pond into your garden is also another great way to support the wildlife in your local environment.
Get creative with your wildlife sanctuary, and you will have a magical location to observe the wonders of nature right on your doorstep!
Cottage Style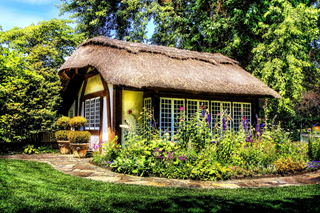 A cottage garden is quintessentially English and is a style that, when well-thought-out, can create a stunning outdoor paradise. This eye-catching style creates a warm, homely feel to your property.
Cottage style gardens are typically made up of various colourful flowers that add beauty to your outdoor space. With this style, you don't need to worry overly about where you plant each shrub or what height they will grow to. However, you will want to pay special attention to ensure you use enough variety in the flowers you choose. By blending plenty of different plant styles, colours, and textures, a tapestry of gorgeous flowers and greenery begins to take shape. However, you can feel free to repeat some of your favourite flowers and colours to add a sense of harmony to your garden.
Cottage gardens can become very crowded, so it is vital to incorporate a decent pathing system into your design so that you can navigate this overgrown paradise!
Urban Garden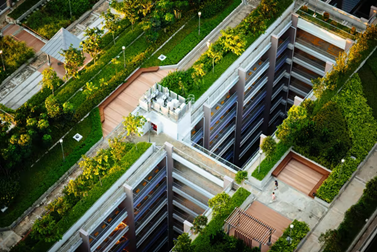 For many, the amount of outdoor space available is minimal, especially if they live in cities such as Melbourne or Sydney. Some may have a small amount of green space, while others only have a tiny, concrete yard.
However, it is still possible to design an eye-catching and beautiful outdoor space no matter what amount of space you have! An experienced team of garden design Sydney will be able to help you create a plan that maximises the space you have.
Even if you do not have a lawn, you can still incorporate plenty of calming greenery by using plant boxes and even your walls to create a vertical garden.
Some urban apartments come with roof space, so why not use this to create a green roof? This ideal solution maximises your space and creates an eco-friendly rooftop paradise. By adding some greenery and a relaxing space to sit, you can instantly add a natural outdoor living space to your urban home. However, it is important to note that vegetation and greenery on any roof can potentially lead to moss and mould growth, and you may need to call in some mould removal professionals to keep your green roof in top condition!
Indoor Garden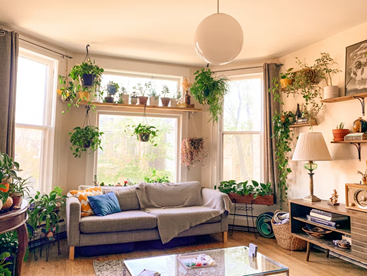 If you do not have any yard or rooftop space available to you at all, don't panic! With some careful planning, you can still create a beautiful green area inside your home or on your balcony if you have one.
For an indoor garden, you can quickly turn your home into a tropical sanctuary by investing in some indoor house plants. Make sure to position these near a window that gets a reasonable amount of sunlight. You can also buy or DIY some snazzy plant pots with colours that fit your home's style.
If your home has a balcony, no matter how big or small, you can use this to your advantage by placing cosy, inviting outdoor furniture and a variety of plants on it.
Garden Design in Sydney
If you have been inspired to design your perfect garden but are not sure how to begin, why not get some help from the professionals in garden design Sydney?
Dapple Designs specialise in helping their clients achieve a dream garden that is both affordable and functional. Their award-winning landscape designers are highly professional and skilled in creating stunning gardens that suit your lifestyle and budget.
They offer a variety of services to choose from, depending on your personal needs. These services include landscaping plans, planting plans, garden maintenance, online garden design, renovation and more!
If you want to find out more about Dapple Designs or start designing your stylish outdoor paradise with them, you can contact them using the details below.
Dapple Landscape Design
Address: Ellison Rd, Springwood NSW 2777, Australia
Phone: 0406 825 430
Website: https://www.dapplelandscapedesign.com.au/