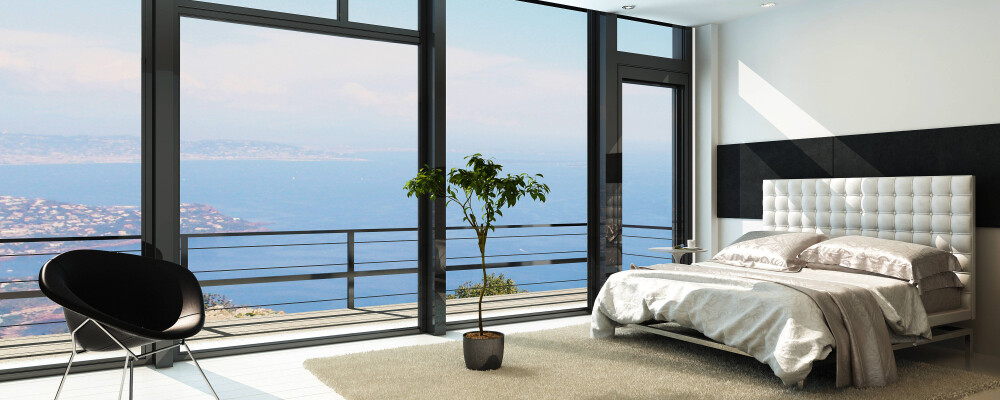 The reason that we love glass windows is that they provide a clear and unobstructed view outdoors. But when you have a scratch on your windows, your eye is instantly drawn to that imperfection. But fear not, there is a safe, easy and effective way of removing scratches from your glass windows, doors or balustrades.
You may have heard of some DIY methods using baking soda, metal polish or toothpaste that provides satisfactory results from minute scratches. Unfortunately, there is an extensive collection of anecdotes from home owners who have highlighted that these techniques have actually damaged their windows permanently.
Thankfully there is a unique solution that can help your window even if it is heavily scratched. It is also worth noting that the cost of replacing a glass window is shockingly expensive, so by removing the scratches you can save a pretty penny.
DIY Scratch Removal
When you are trying to find out what is the best scratch removal product on the market it is essential that you recognise that these are designed for small projects. It will take time. You will need a power tool.
You will need to find a scratch removal kit that includes a felt pad, polishing compound and abrasives. Here is a good comparison article to help you in identifying the perfect kit for you – What is the best glass scratch removal kit?
What type of power tool will you need?
If you are ready to invest in a proper power tool that will make the job easy, check out "car polishers" at your local tool store. As long as you can attach a 50mm or 75mm backing pad, the size of the tool does not really matter.
You will need to attach the abrasive disk to the tool, making sure that you attach the right side. A silicon carbide abrasive pad will provide you with good results whilst limiting the risk of damage to the glass. Make sure that the scratch removal kit also includes a number of grit options. It is especially important that the kit includes a number of very small grit sizes to ensure that you remove any swirls and distortions from the glass.
It is worth noting that once you have the right tools, you also need to use the right techniques. There is a certain range of skills that you will need to practice to ensure that you can safely remove the scratches from the glass. Check out this awesome guide for expert tips – How to polish scratches out of glass.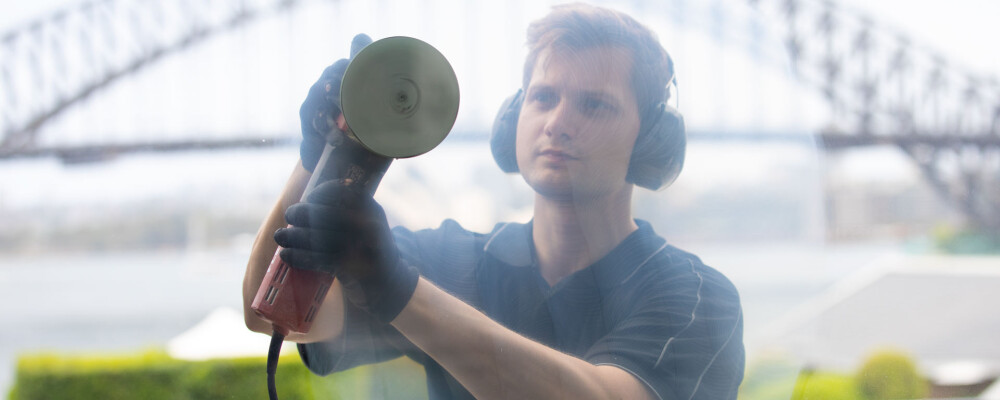 What Is The Easiest Way To Remove Scratches From Glass Windows?
Does this process seem a bit intimidating?
There is an even easier and more effective option!
Engage the services of the fully trained and insured glass scratch removal experts at Glass Restore Australia. As the #1 rated team in the country, Glass Restore Australia is used by an extensive range of builders, property managers and homeowners in Sydney, Melbourne, Perth, Brisbane and Coffs Harbour.
As the team use the most advanced compounds, polishes, machinery and techniques they can remove harsh scratches on a wide range of glasses. If you demand high-quality results, you are going to be suitably impressed with the innovative services and 'you have to see it to believe it' results.
The team can also provide you with a scratch removal kit if you are looking for the very cheapest option.
So are you ready to remove that hideous scratch from your window that is obscuring your view?
Visit the Glass Restore Australia website or give the team a call today!

Glass Restore Australia
Address: PO Box 309, Strawberry Hills NSW 2012
Phone: 0413 617 000
Website: https://glassrepairer.com.au/